Patient Resources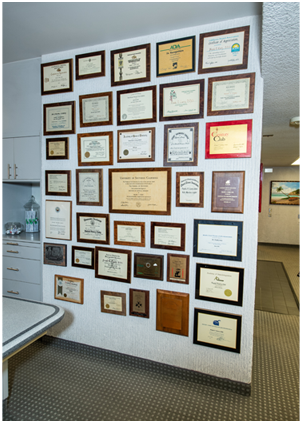 Your First Visit
Your first visit to our office will be one of orientation as to what you can expect from the doctor, staff and treatment. After being introduced to our team, Dr. Curry will perform a detailed examination and discuss with you your individual dental health concerns. In order for Dr. Curry to thoroughly evaluate a treatment plan that best suits your needs, it is important that you give some thought regarding your concerns and goals that pertain to your teeth and oral health.
Our goal is to provide superior dental care in a stress-free environment. We firmly believe in consistent communication and will explain all treatment before and during any dental procedures. Should you have any questions regarding your care, please don't hesitate to ask.
This first appointment will include a comprehensive examination of your oral health, as well as any necessary digital x-rays. If you have had x-rays recently, please inform us and we will request them from your previous dentist. After the initial exam, Dr. Curry will discuss his finding with you and recommend a treatment plan that best suits your needs, including any alternatives. Should you have any premedication requirements for your first visit, please inform us in advance.
Emergencies
We understand that emergencies do happen from time to time. During normal office hours, patients are seen that day for emergencies. For after-hour emergencies, you may call our office and the answering service will contact Dr. Curry. If Dr. Curry is away for any reason, there will always be another dentist on call for him. As an added measure, one of Dr. Curry's Registered Dental Assistants is also on call during the weekends.